FULLY INSURED.
Erb's Landscaping is a full-service design/build landscaping company committed to providing customers with innovative designs. Whether renovating an already existing landscape or installing brand new, Erb's Landscaping promises to serve you with the highest quality products and service.
Since 1999, we've provided professional landscaping services throughout the beautiful Pocono Mountains using our scenic region as inspiration for unique, fresh ideas.
Erb's Landscaping is fully insured for commercial and residential landscaping projects so our clients are confident we can turn their vision into a reality
.
Read more about Erb's…
LANDSCAPE DESIGN.
See your landscape before it's installed or renovated. Erb's Landscaping is equipped to offer you the best designs using PRO Landscape – The 1st Choice in Professional Landscape Design Software. Find out more about Our Process…
WE WANT YOUR BUSINESS!
When submitting a request to Erb's Landscaping, you will be contacted within 24 hours.
Submit a request now…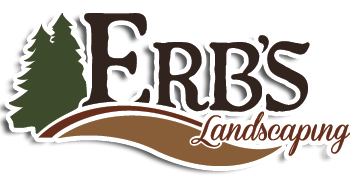 WE LOOK AFTER YOUR PROPERTY.
Full Landscape Design/Build  • Hardscaping Insallation: Patios, Walkways, Walls, Fire Pits and Steps • LED Landscape Lighting • Lawn and Plant Irrigation • Tree Installation • Water Features • All Season Maintenance • Site Work: Grading, Drainage, Excavation • 
And More!
See more about our Services…